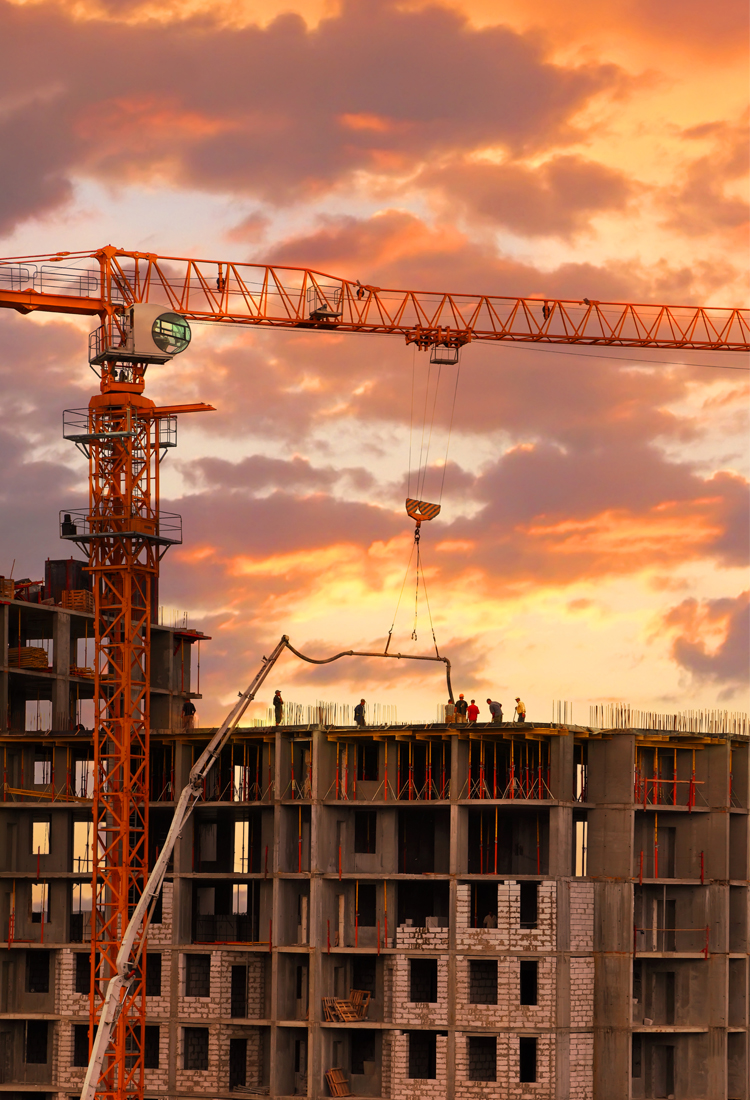 Commitment
Gulf Falcon Contracting Company W.L.L. values the wellbeing of its workforce, clients and the public.
♦ We have a commitment to our workforce to provide them with safe working conditions that insures their physical and mental wellbeing,
♦ We have a commitment to our clients to keep their sites safe and environmentally friendly during and after construction,
♦ We have a commitment to the public to keep our sites safely maintained as not to cause any harm to the neighboring or adjacent buildings and properties.

Health and Safety
We at Gulf Falcon Contracting Company recognize that high standards of Health and Safety are an integral part of efficient business management objectives and contribute to the operational efficiency and wellbeing of the company. For such standards to be achieved adequate financial and physical resources are made available, thereby ensuring continuing development of our employees and the provision of the necessary expert advice, all new employees are inducted through a safety induction program, while site employees go through periodic safety tool box talk meetings.
The Executive management at Gulf Falcon Construction Company regards Health and Safety as one of the three pillars of the company which are:
♦ Health and Safety;
♦ Quality; and
♦ Productivity.
Line managers pursue progressive improvements in health and safety performance by establishing and maintaining control, communicating the necessary information, encouraging co-operation between individuals and groups thereby ensuring that a positive health & safety culture is promoted and developed. Equally, it is recognized that employees have a duty of care to themselves, and others by avoiding hazards, preventing accidents and co-operating with the Company by complying with all instructions and recommendations on health and safety directives.
Gulf Falcon Company insures that :
♦ Safe and health work methods and conditions are adopted and provided.
♦ All statutory requirements are observed and are treated as the minimum standards to be applied to all work activities.
♦ Employees are made aware of potential hazards and the precautions to be adopted, by providing information, instruction training and supervision.
♦ Steps are taken to identify the immediate and underlying cause of work related injuries and implement any preventive action necessary.
♦ This policy is reviewed and developed periodically to ensure its remains effective and any necessary amendments are communicated to all employees.
Employees who willfully disregard Company health & safety policies and procedures will be subject to summary dismissal.
Environment:
♦ Gulf Falcon Contracting Company stresses that every individual in the company has a moral responsibility to protect its environment that is within his/her control.
♦ Gulf Falcon Contracting Company complies with all relevant legislation governing waste disposal, toxic emissions, conservations and pollutions.
♦ We employ practices, which reduce the impact of pollution and environmental disruption through all our business activities, whist striving to improve the efficient use of what is within our reach.
♦ Our projectized HSE Management Plan will provide sufficient detail concerning HSE policy